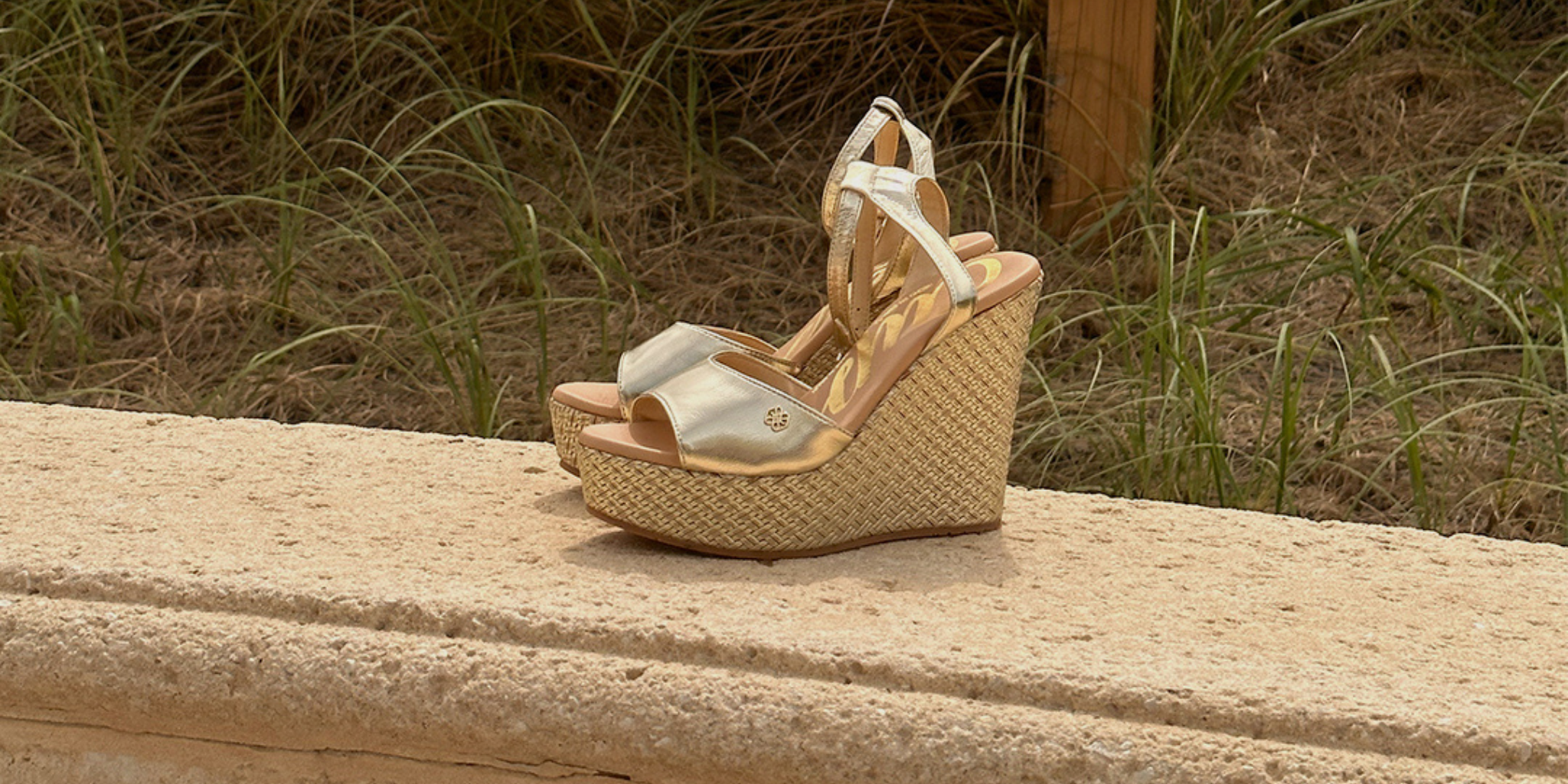 Why Wedges Are More Comfortable Than Heels?
Ciao bella,
 
When it comes to footwear, women often find themselves debating between heels and wedges. While heels have their undeniable charm, wedges offer a unique combination of style and comfort that sets them apart. In this blog post, we will explore the reasons why wedges are more comfortable than traditional heels, and why they have become a go-to choice for fashion-forward women.
Enhanced Stability: wedges provide a broader base for support. This wider surface area distributes your body weight more evenly, reducing pressure on the balls of your feet and providing enhanced stability with each step.
Padded insole:
Wedges often come with built-in arch support and cushioning, making them more foot-friendly than most heels. These features provide essential support to the arches, reducing the strain on your feet and promoting better posture.
Effortless Transition from Day to Night:
Wedges seamlessly bridge the gap between day and night wear. From casual outfits to elegant evening ensembles, wedges elevate your style without sacrificing comfort.
With enhanced stability, even weight distribution, arch support, cushioning, and exceptional versatility, wedges offer a more foot-friendly alternative to traditional heels.
 
Do you like what you see? Go to our website www.nuritaly.com and take advantage of our Summer Sale, where you can find all these beautiful styles up to 50% off today!
 
Thank you for being a part of NUR ITALY's journey. We look forward to elevating your style and providing you with an unforgettable shopping experience.