Introducing Cuplé: A New Addition to the NUR ITALY Product Line
Fashion enthusiasts, rejoice! NUR ITALY (www.nuritaly.com) is proud to announce the inclusion of Cuplé in their esteemed product lineup. This exciting development marks a significant expansion of NUR ITALY's offerings, as they embrace the vibrant, trendy, and comfortable creations of the renowned brand, Cuplé.


Cuplé's journey began in 1987 when visionary founder Antonia Pastor opened the first Cuplé store in Elche, Alicante. With a family deeply rooted in the footwear industry for over three generations, Cuplé quickly became one of Spain's top 10 fashion companies. Their commitment to utilizing the finest leathers in their own factories and their unwavering dedication to traditional craftsmanship have earned them a well-deserved reputation for excellence.

Today, Cuplé encompasses a diverse range of businesses, employing over 300 individuals and generating a substantial turnover of approximately 30 million euros. With a strong presence in both national and international markets, Cuplé has gained recognition and prestige among customers and the franchise sector. With over 100 stores across Spain and a growing presence in countries such as Mexico, Hungary, Russia, Switzerland, and many more, Cuplé continues to expand its reach and captivate fashion enthusiasts worldwide.


Now, Cuplé's exceptional collections will find a new home within the NUR ITALY product line. This exciting development brings together the unique styles and expertise of both brands, offering customers an even broader range of fashion-forward designs and luxurious options. From the vibrant jute wedges adorned with fuchsia suede ribbons to the exquisitely crafted leather accessories, Cuplé's creations perfectly complement NUR ITALY's commitment to delivering sophisticated and elegant designs.
Customers can look forward to a captivating range of footwear, handbags, clothing, and accessories that perfectly blend the essence and style of both Cuplé and NUR ITALY.
Prepare to immerse yourself in a world of vibrant trends, unparalleled comfort, and exquisite craftsmanship.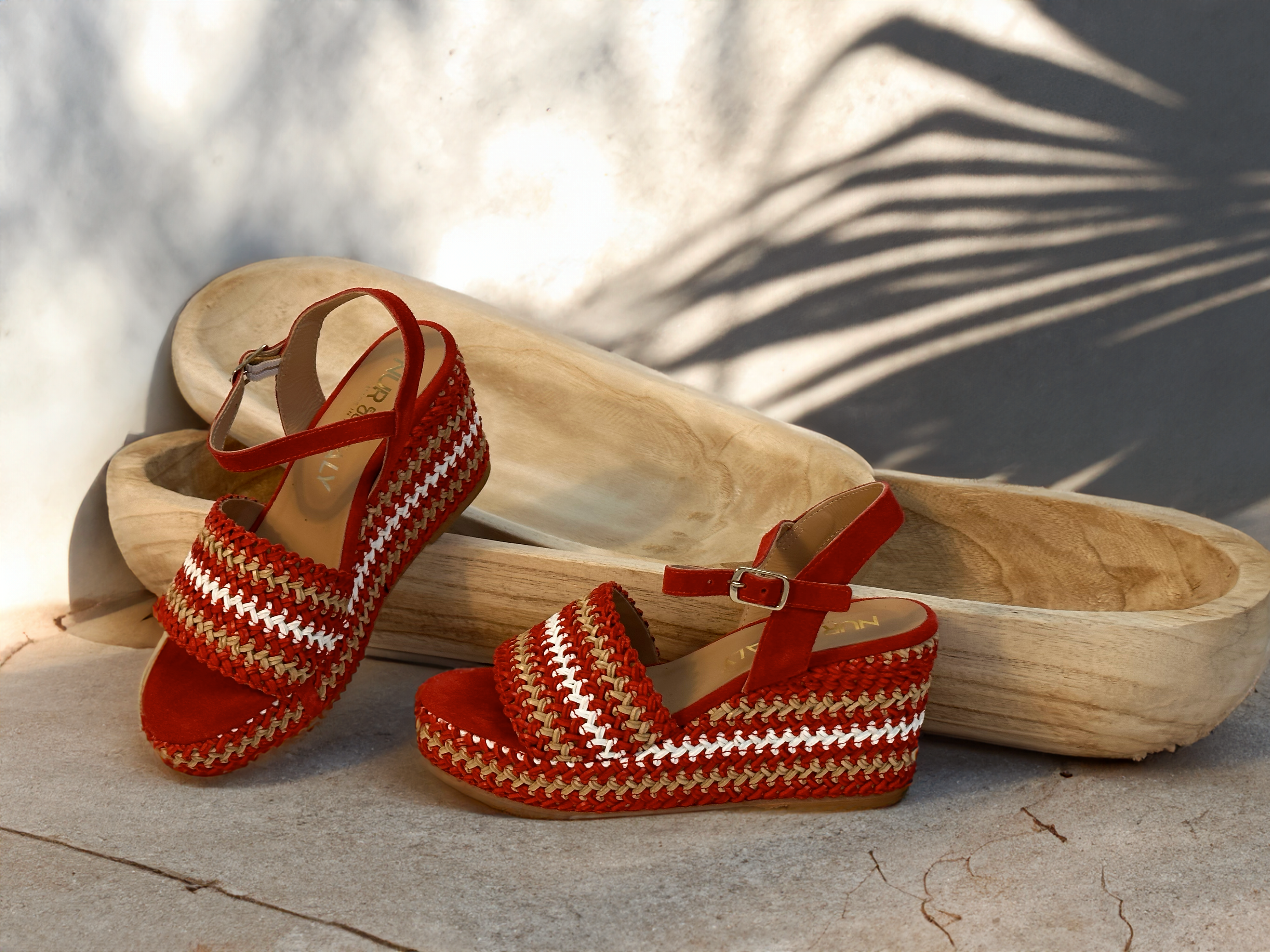 Top Summer Shoe Trends to Try in 2023
When it comes to summer fashion, the right pair of shoes can elevate your style and keep you comfortable throughout the sunny days. In 2023, the shoe trends are all about making a statement and add...
Read more