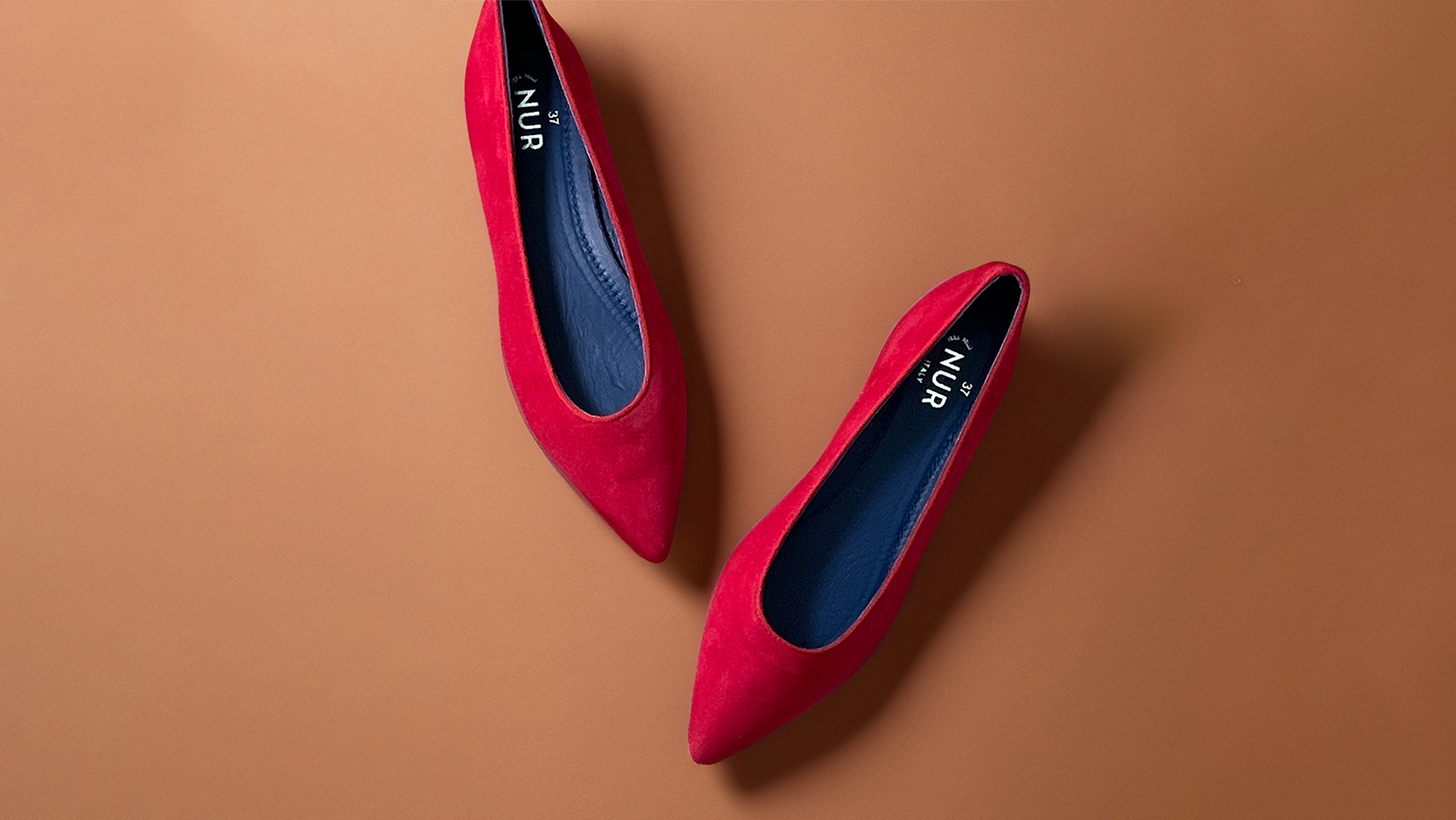 Thanksgiving Elegance with NUR Italy's Margherita Suede in Varese Fire
Thanksgiving is a cherished holiday known for family gatherings, sumptuous meals, and heartfelt gratitude. As preparations for this day commence, there's no reason to compromise on style and comfort.
‌The Perfect Preparation with Perfect Shoes
As we all know, the key to a successful Thanksgiving begins with preparation. From shopping for groceries to setting up your home, you'll be on your feet quite a bit. The Margherita Suede ballerina flats, with their genuine Italian leather, ensure that you remain comfortable while also looking chic.


‌Cooking in Comfort and Style
The kitchen will be bustling with activity on Thanksgiving Day. Whether you're mastering the turkey, baking pies, or preparing side dishes, you'll want footwear that can keep up with the pace.

‌
 Decor that Complements the Elegance
Velvet table runners, golden candle holders, and delicate China can set the scene.
‌
Celebrate in Grace
After the meal, when it's time to gather around with family, share stories, or even dance to some tunes, NUR Italy ensures that you do it with grace.
‌An Ode to Italian Craftsmanship
NUR Italy's Margherita Suede in Varese fire is not just a shoe; it's an experience. Handmade with precision and love, each pair is a story of Italian craftsmanship. The genuine Italian leather not only speaks of quality but also of a tradition that values excellence.
This Thanksgiving, let's embrace the elegance, comfort, and craftsmanship of NUR Italy.

‌

Team NUR.