Article: Embracing Autumn in Italy with NUR ITALY's Artisanal Elegance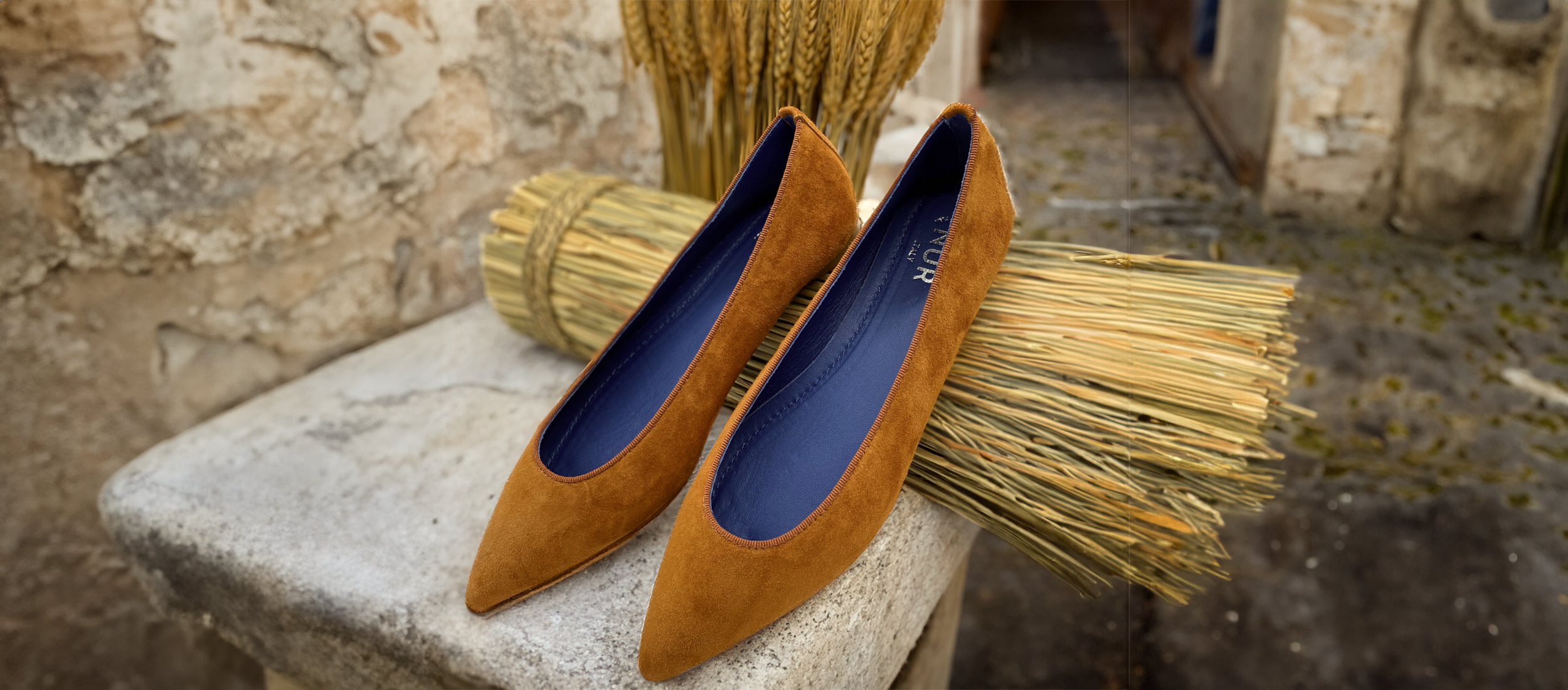 Embracing Autumn in Italy with NUR ITALY's Artisanal Elegance
The Essence of Autumn in Italy:
In Italy, autumn is a season of harvest and heartiness, of families gathering to celebrate the bounty that the land provides. It's a time for truffle hunting in the damp earth, for olive picking in groves that paint the rolling hills silver, and for sipping new wine under the soft glow of the harvest moon. These traditions are not just annual activities; they are the threads that weave the rich tapestry of Italian culture.
NUR ITALY: A Symphony of Tradition and Artistry:
At NUR ITALY, we believe in preserving these threads. Our handcrafted ballerinas are born from these very traditions, inspired by the rustic elegance and enduring craftsmanship that are as Italian as the Chianti vineyards. The materials we choose, the artisans who craft our shoes, and the designs that grace our collections are all reflections of Italy's heritage—a heritage we are committed to celebrating and sustaining.
Autumn Hues and Timeless Design
Our Tuscany Collection mirrors the season's palette—burnt oranges, deep reds, and the rich browns of the earth after the vendemmia, the grape harvest.


Handmade for Comfort, Crafted for Legacy Our artisans, guardians of their craft, pour their skill into every shoe, ensuring that when you wear a pair of NUR ITALY ballerinas, you wear a piece of Italian excellence. Just like the timeless traditions of the Italian autumn, our shoes are made to last, to be part of your story and to carry the legacy of Italian artisanship wherever you go.


As the season unfolds, we invite you to embrace the comforting embrace of NUR ITALY's Tuscany Collection. Let the spirit of Italian autumns inspire your steps, and carry the artisanal beauty of our heritage with you.

Discover our collection and become a part of our story at www.nuritaly.com

TEAM NUR